Lisa McAlister, Founder 
Lisa McAlister founded With Good Cause, Inc. with the intention of connecting people with causes that matter. Lisa has an extensive background in journalism and marketing, and a passion for giving back to the community. In addition to supporting our clients, Lisa volunteers her time with the Denver/Boulder Better Business Bureau Foundation and Von's Vision. When she's not working or volunteering, Lisa likes to cheer on Denver's many pro sports teams, participate in book clubs, and spend time with her friends in Boulder.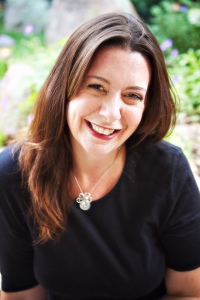 Sydney Hofferth, Project Coordinator
Sydney joined With Good Cause in August, 2016. She was born and raised in the Midwest, and graduated from Indiana University-Bloomington in 2014 with degrees in Political Science and Economics, and a Business Certificate. Upon graduation, Sydney decided to expand her horizons west of the Mississippi, and served as an AmeriCorps member first in California, then in Boulder as the Special Projects Volunteer Coordinator at the "I Have a Dream" Foundation of Boulder County. She is excited to merge her passions for community empowerment and social justice with business strategy and communications in her role at With Good Cause. In her spare time, Sydney likes to climb, play roller derby, hang out with her cat, and enjoy all the craft beer Boulder has to offer.