Passionate, purposeful, smart people – that's who we like to spend our time with. Where do we get schooled, become inspired and get the stuff done that makes us do our happy dance? With these clients, partners and just plain good people.
"I Have a Dream" Foundation of Boulder County www.ihaveadreamboulder.org
Why? Because EVERY child deserves an education.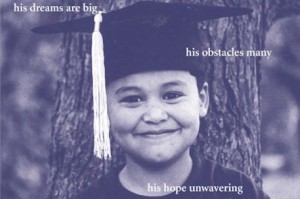 What: A drop-out prevention and career and college preparation program for low-income children.
How: In 2010, "I Have a Dream" celebrated 20 years of programming in Boulder County. Lisa McAlister, With Good Cause founder and longtime supporter of the foundation, worked closely with the "I Have a Dream" staff to develop a 20th Anniversary campaign designed to educate the community about their cause, cultivate donors and celebrate this important milestone. We created a strategic marketing and communications plan which included a number of events such as a panel discussion focused on the drop-out crisis, a book reading and discussion, donor appreciation event, MLK day march with Dreamers and annual fundraising luncheon. Attendance at the annual fundraiser was nearly double that of previous years and more than 400 new, first-time donors made a gift to the foundation in 2010.
"Lisa is always out in the community serving as our ambassador – making connections between corporations, businesses and individuals to our organization, which has dramatically increased our sponsorships and donations.  She is an extremely professional and goal-oriented individual who also embraces warm, sensitive, interpersonal skills.  Her enthusiasm and passion for the causes she supports is contagious!" —

Lori Canova, Executive Director, "I Have a Dream" Boulder
Eye Health Institute – www.eyehealthinstitute.org
Why? Because passion produces results and we care about our neighbors.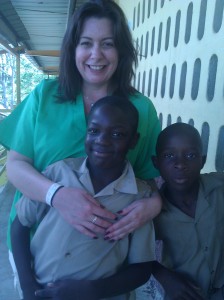 What? A nonprofit vision clinic providing comprehensive quality eye care to the people of Jamaica.
How: We were introduced to Dr. Richard Cross, founder of the Eye Health Institute, back in 2000 when he became one of our good neighbors. He had a dream to create an annual fundraiser where the community could come together to celebrate the culture of the Jamaican people and learn about the enormous need for quality eye care on the island. That's where we came in. Together we formed the inaugural committee and the first "Reggae on the Creek" concert was born. Our principal responsibility was to secure corporate sponsorships for the event and many of those original sponsors continue to support the organization today. Development and placement of all advertising and PR for the event. Planned news release schedule, grew targeted media list, wrote and distributed press releases and served as primary contact for the media. Recruited and managed volunteers for pre-event and day-of activities.
"Lisa and her team helped our organization gain valuable recognition in the Boulder Community through a strategic marketing campaign. She has been able to look at various problems we have encountered and come up with solutions to improve our processes. She communicates effectively with people of all ages, and shows empathy and understanding to everyone she is working with." – Dr. Richard Cross, President, Eye Health Institute
Dr. Cross cares deeply for the people of Jamaica, native home of his own mother. A simple, yet strong desire to make an impact there guided Dr. Cross through a myriad of challenges to grow his small, mobile clinic to a point that they have now served more than 5,000 people, provided free eyeglasses to more than 3,000 and conducted dozens of eye surgeries. The Eye Health Institute endeavors to provide the highest standard of optometric and ophthalmologic care available to the financially disadvantaged and underserved communities on the island.
With Good Cause proudly supports EHI through financial contributions as well as volunteer hours.
Cause Marketing Forum
Why? Because they are smart people. We like smart people.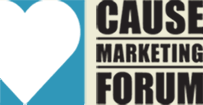 We all need the support of our tribe and the folks at the Cause Marketing Forum provide opportunities to interact with our peers and learn best practices and emerging trends in the Cause Marketing world.